Birthdays only show their face once a year, so it's always nice to create a memorable celebration for your friends and family when their turn arrives. However, there is often an expectation for birthday parties to be a flamboyant, grand gesture involving petting zoos, hot air balloons and a monstrously large cake. Needless to say, parties do not need to be so grandiose. There are definitely plenty of opportunities for low-key, high-value celebrations, particularly if they are being shared with your close family and friends.
This post offers up some fantastic ideas for a low-key birthday party that is perfect for your loved ones.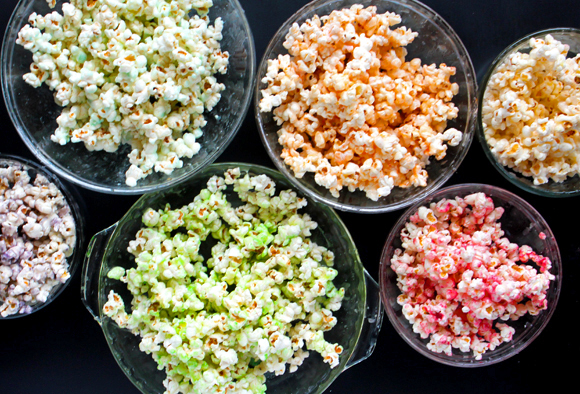 Viva piñata
There are some activities that are timelessly fun and rewarding. Piñatas fit this mould perfectly, and are often overlooked as a great centrepiece for an amazing birthday party. If you want to try a different take on things, try setting up a separate piñata just for the adults. There is something inherently entertaining about a grown man or woman flailing a brightly coloured stick at a papier-mâché donkey in a bid for candy.
Movie night
If the weather is a little too hot or cold outside, then seek some sanctuary indoors and chill out to a movie session. Get yourself some big bowls of popcorn at the ready, find something that everyone will enjoy and settle in for a night of sumptuous screen indulgence. If all goes well, expect a movie marathon to take hold by the end of the night.
Bring the indoors outside
If the weather permits, there is no better way to appreciate the company of friends and family than around a table on a warm summer's day. To add a little something extra, why not bring some of your indoor furniture outside? The sense of comfort coupled with the perfect weather and a tantalising spread of food makes for a truly memorable birthday experience.
Light up the night in style
If your low-key party makes its way into the twilight hours of the evening, then keep the fun outside. Illuminate your outdoor area with a wave of tactically-placed tea-candles to create a classy, ambient atmosphere where you can chill out with your friends and family.
Popcorn paradise
Why not try your hand at creating a variety of different flavours of popcorn? This new trend has allowed for some very unique variations of popcorn – from traditional caramel corn to an elegant rosemary/sea salt blend. You can further spruce up your experimental kernels with the right containers – look for classic, old-fashioned movie bags, or if you are feeling particularly classy, try source some old apothecary jars and fill them with your popcorn.