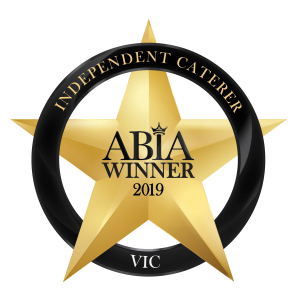 It brings us a lot of joy to show off our gold shining star, crowning us the best Independent Caterers in Victoria at the Australian Bridal Industry Academy – ABIA, which were held on Tuesday 7th May 2019 at Crown Aviary.

Thank you to everyone who voted for us, from our couples who invite us into their homes for their weddings, the couples who choose us to cater at their chosen venues and all our Baxter Barn – Weddings & Events couples' who chose our venue to get married at and voted for us.

We love what we do here and cannot wait to smash out another wedding season! This year, expect new menus, new food and a fresh new look, as we continue to bring you the best food, service and staff.