Planning events, especially big ones, can be a daunting and stressful affair. Having to manage event planners, coordinators, decorators and more is a difficult juggling act, so it is understandable that things can get a little bit tense. Thankfully, most of these people will be professionals that are more than capable of working on their own initiative once you get them started.

When it comes to catering, there are a lot of things that need to be thought out and discussed. Picking the right dishes, for example, can make or break the success of your planned event. The best way to make sure everything is spot on is to put a little faith in your caterers. This post hopes to help you do that by offering some tips that will let you get the most out of your catering staff.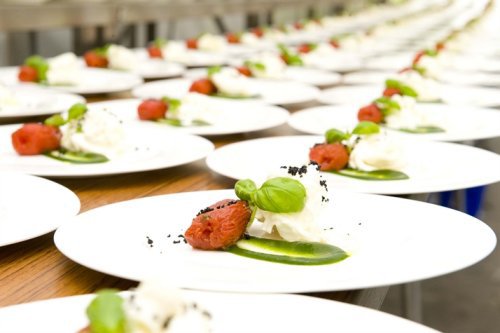 Encourage A Dialogue
Communicating what you want and expect from your catering company is really important. Similarly, they should be speaking with you to confirm meals, dates and numbers. Sometimes, an email might not be the best bet – try picking up the phone to cultivate instant responses. Be honest, open and receptive in your dealings with catering companies, from pricing to plating. It is the easiest way to help the catering company do their job to your expectation.

Use Reviews to Find the Right Staff
There are lots of ways to look at how well reviewed a catering company is these days, especially online. Whether you use Yelp or look at their social media feeds, you can really learn a lot about a company through reviews. Word of mouth is another great way to vet your potential caterers – so listen to any friends or family when they mention a good catering company.

Dig Deep With Questions
There are usually two main concerns or questions that you will ask a caterer – how much will it cost and can you cater to all of my guests needs? Although these are important things to ask about, you should really dig deeper. Will they provide a full service, or is it a drop-off catering company? Do they have any signature dishes? What about the alcohol? Try to think about the specifics so that you know the exact service they will provide.

Be Critical, Not Harsh
When you get to the tasting, think about your expectations before trying the food. Then consider how they stacked up after sampling their offerings. Try not to be too critical, but be honest about your expectations. If you are not fond of the wine or think the food is too much, now is the best time to mention it.